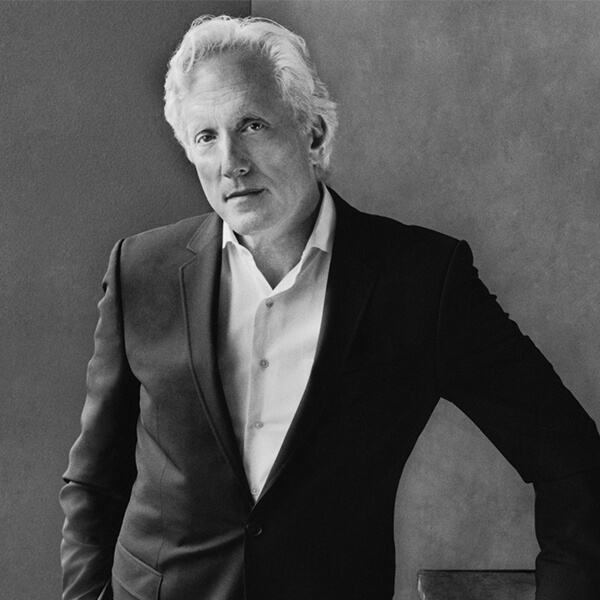 In a career spanning over four decades, Dakota Jackson has been one of the leading figures in American furniture design. Since the early seventies, when he emerged as a major contributor to the Art Furniture movement, each of his seminal designs has been a combination of exquisite craft, intriguing engineering, and original form.
Noteworthy among his designs is the Library Chair™, first developed for architect James Ingo Freed's San Francisco Public Library and currently in use in libraries across the country, including Harvard, NYU, Stanford, and Cesar Pelli's Minneapolis Public Library.
Another signature body of work includes Jackson's many collaborations with Steinway & Sons. In 2000, Steinway invited him to design the TriCentennial Piano, an edition of 300 pianos commemorating the 300th anniversary of the instrument's invention. In 2013, Jackson and Steinway introduced the Arabesque Limited Edition Grand Concert piano, which celebrates the 160th anniversary of the founding of Steinway & Sons. The Arabesque was honored with a 2014 Red Dot Award for innovative product design, a historic honor for both Jackson and Steinway as this is the first Steinway piano to receive the prestigious accolade.
Dakota Jackson furniture can be found in collections of the world's leading museums, including The Cooper- Hewitt National Design Museum, Germany's Deutsches Architektur Museum, The Brooklyn Museum, New York's Museum of Art and Design, The Chicago Athenaeum, and The London Design Museum. Dakota Jackson and his family live in New York City.